On March 25, 2023 Face of Liberty International partnered with Alumni For Liberty and African Student For Liberty alongside other proliberty organization in Nigeria at the International Conference Center, University of Ibadan to discuss matters arising on the continent and to proffer libertarian recommendation in finding lasting solutions to this issues. 
While speaking at the conference on "Employment Bias in Nigeria" , the CEO of Face of Liberty International, Mr. Leonard Ogunweide reiterated how he lost a high paying job few years back just because He didn't have a university certification even with having all the experience and vibe needed for the job and how the job was given to another person and he had to train the person who got the job to be effective at the job for three months.
He further mention of other bias in employment in Nigeria which include; Cultural Bias, Religious Bias, Gender Bias and even Company Culture Bias.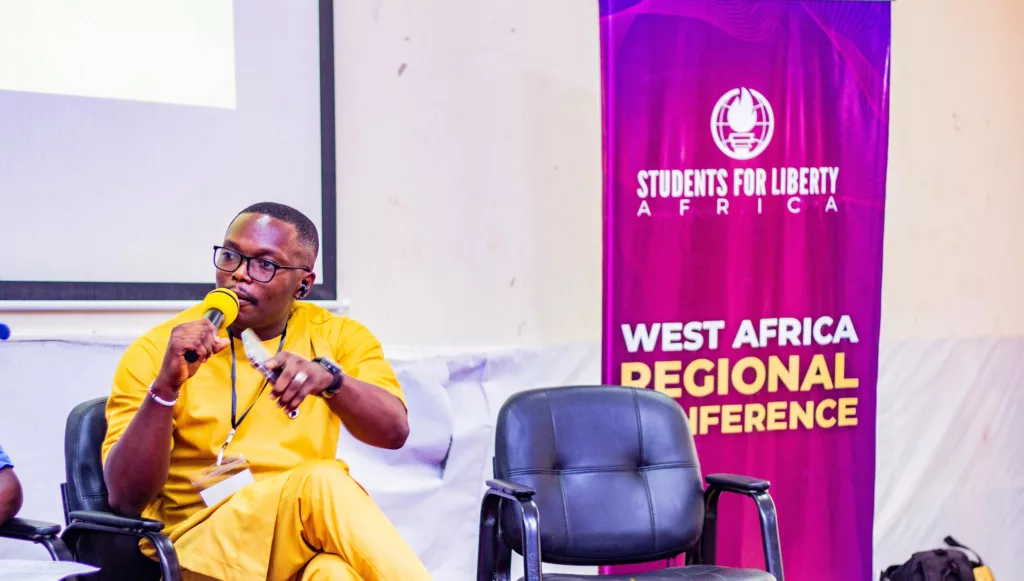 We had the opportunity to have a table outside the venue where we display libertarian books for the benefit of the attendees. A number of the attendees where able to return home with copies of this literature which coincide with the second part of our "strategic model – Search, Teach, Mentor"