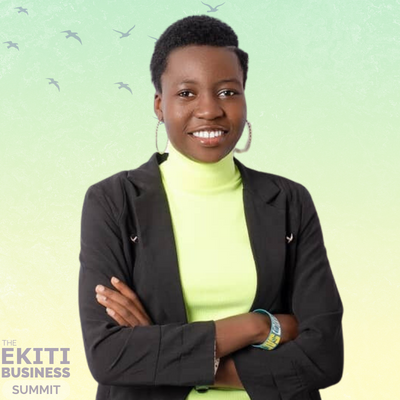 Victoria Ayomide Eegunranti
Victoria Ayomide Eegunranti, is a creative content writer, copywriter and a personal development strategist, and a Project Manager. She is also a lover of females and a vocal advocate of gender equality.
She is the Programs Director of Face of Liberty International, a Non-profit organization that uses individual creativity to improve humanity.
She is an ardent social volunteer and a Co-founder of Upskill Writing, one of Africa's fast-rising social enterprises committed to democratizing proficient writing skills for young professionals to be employable and grow their careers. She heads and coordinates the social impact missions and initiatives of the company.
Her love for females has given her the opportunity to advance the SDG5, Gender Equality, under the Millennium Campus Network (MCN) of class 2020. Currently, she volunteers for Goldheart Foundation.
Victoria is a strong liberty advocate. And she served as a National Coordinator, Southwest Nigeria at African Students For Liberty (ASFL) fr 2021 to 2022 where she advocated liberty and its principles to students on her campus and also coordinated the Local Coordinators in her region.
She is a high-achieving undergraduate student at the Federal University, Oye-Ekiti (FUOYE) where she is pursuing a Bachelor of Engineering (B.Eng) degree in Mechatronics Engineering.