Federal University, Oye-Ekiti
Don't miss out on this incredible opportunity to elevate your business. Register today to secure your spot at the Ekiti Business Summit.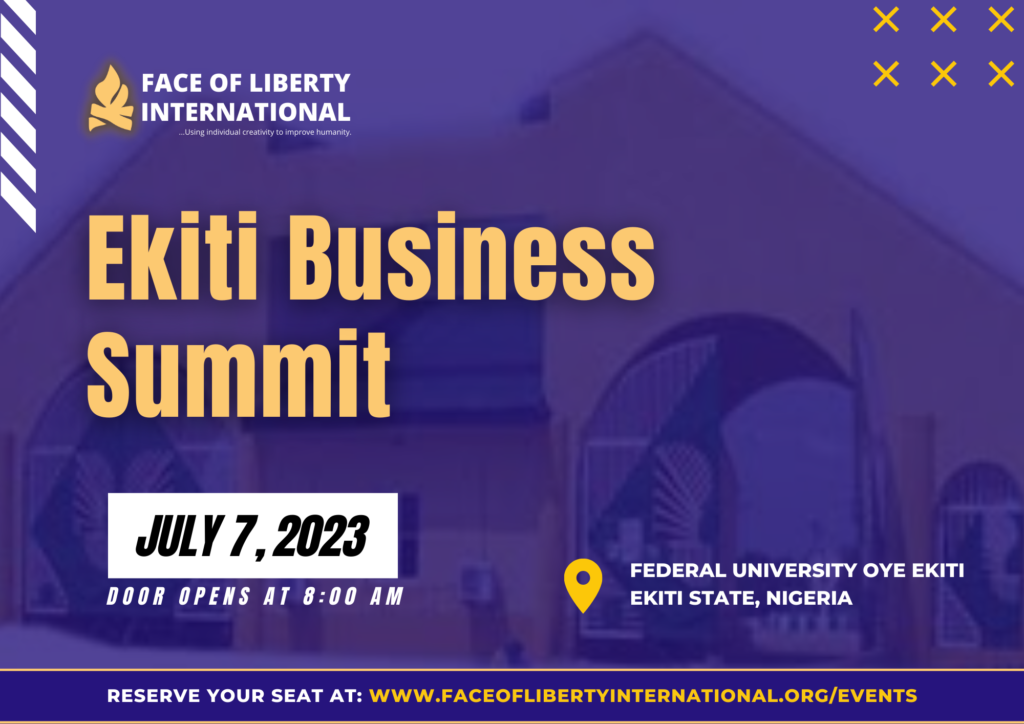 The Ekiti Business Summit is a prestigious event that brings together industry leaders, entrepreneurs, and visionaries to share insights, exchange ideas, and inspire the business community. With its focus on building sustainable businesses and fostering economic growth, the summit serves as a platform for thought-provoking discussions, networking opportunities, and knowledge sharing.
The Summit will benefit both aspiring entrepreneurs and established business leaders, the Ekiti Business Summit promises to be a valuable experience that will provide the skills, knowledge, and inspiration needed to take businesses to the next level.
Gain Insights: Learn from industry thought leaders and experts who will share their experiences, knowledge, and strategies for success.
Networking Opportunities: Connect with fellow entrepreneurs, business leaders, investors, and potential partners to forge valuable relationships.
Discover Trends: Stay ahead of the curve by gaining insights into emerging trends, technologies, and market opportunities.
Expand Your Business: Explore new business opportunities, collaborations, and partnerships to take your business to the next level.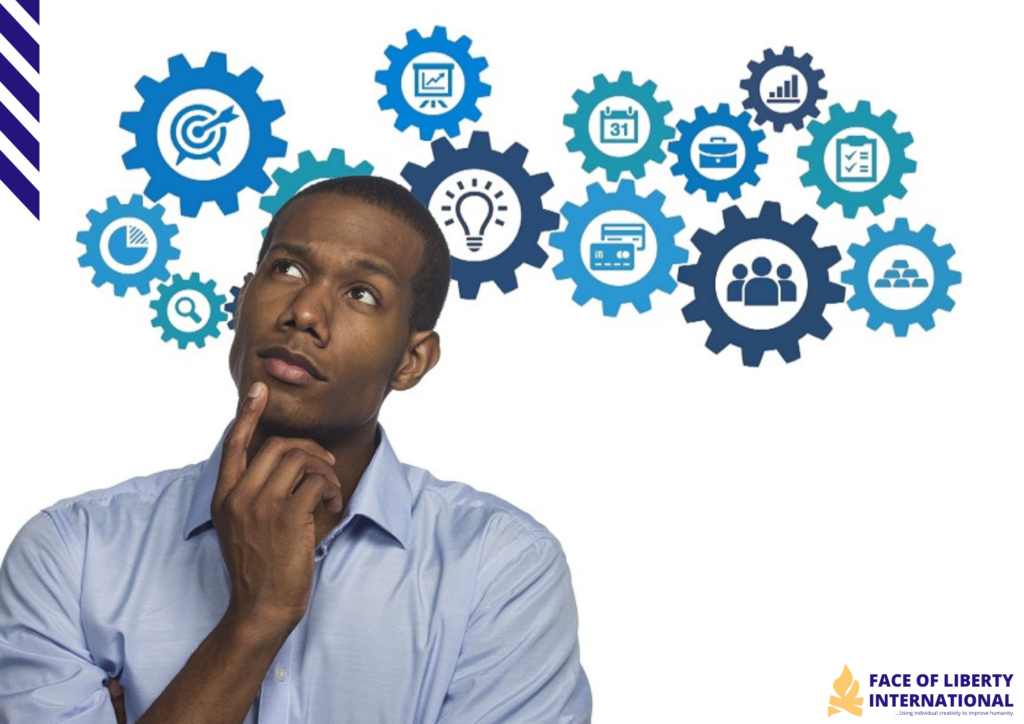 The AfCFTA Article Writing Competition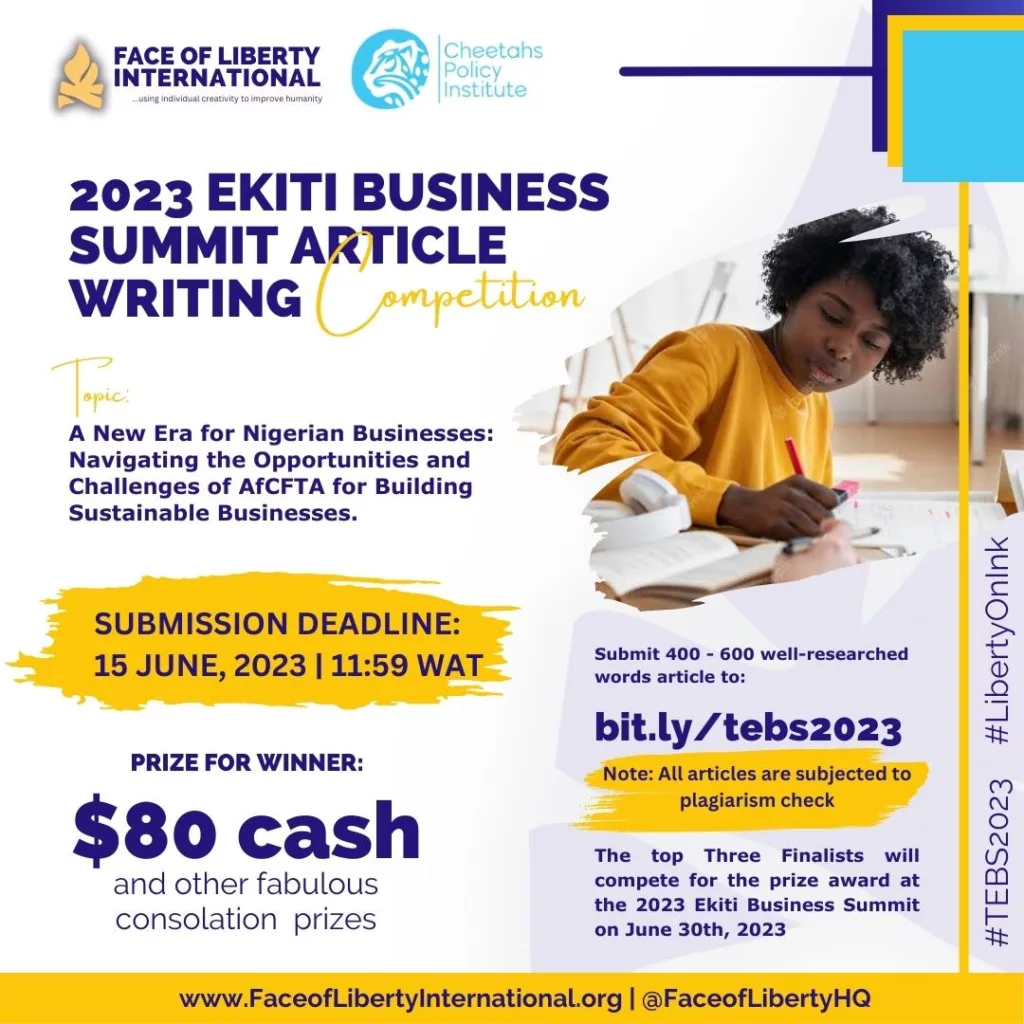 The Face of Liberty International in Partnership with Cheetahs Policy Institute is organizing a writing competition through The Ekiti State Business Summit for Writers and Business Enthusiasts to share their well researched and thoughts with us on the Opportunities and Challenges that the Africa Continental Free Trade Area Agreement is have on building sustainable businesses.
Click on the link below to Submit a 400 – 600 well-researched words article for participation.
The deadline for submission is 15th June 2023
Grading of Article Ongoing