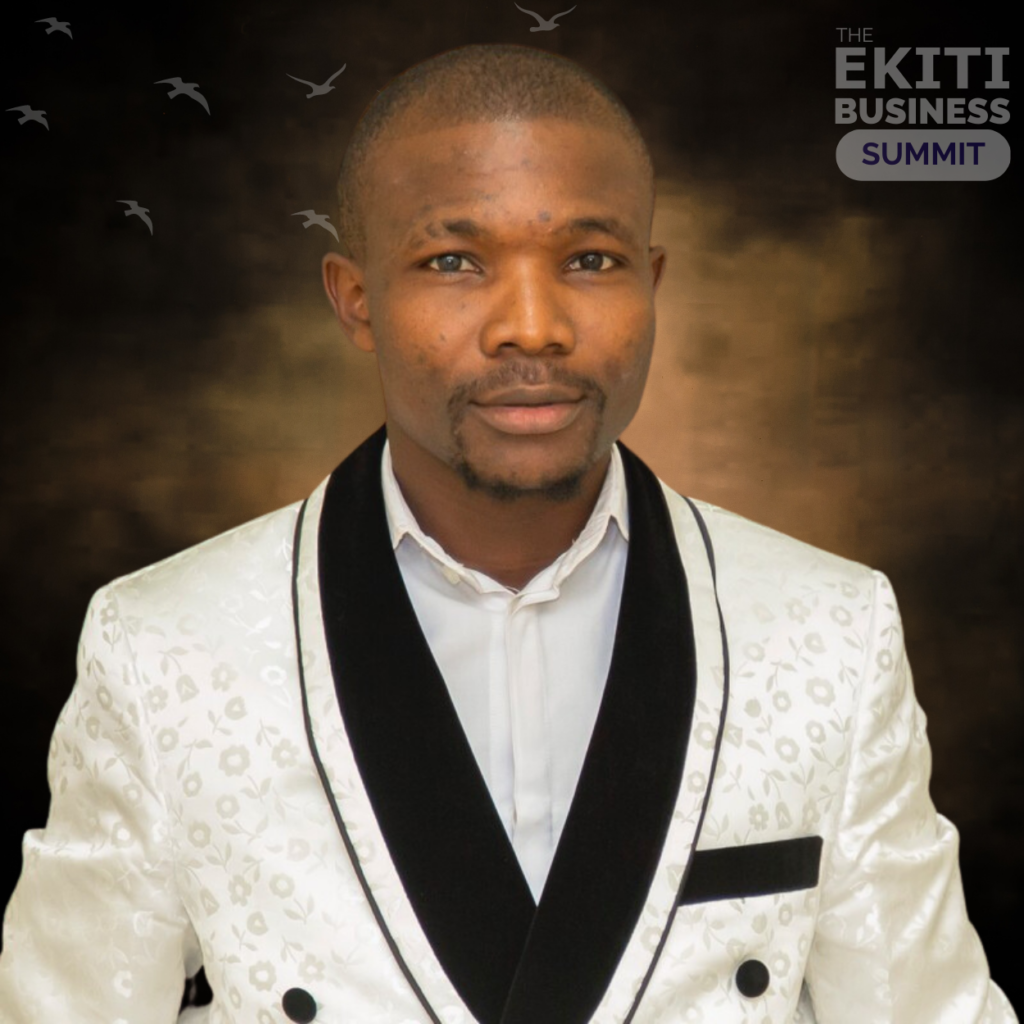 Abayomi Ogundile is a multi-talented individual with a diverse range of skills and accomplishments. Graduating from Ekiti State University, Abayomi holds a degree in Computer Engineering, demonstrating a commitment to education and personal growth. Additionally, Abayomi has acquired professional certifications in Creative Art and Design, Media and Governance Ethics, Project Management and Health, Safety, Security & Environment 1, 2 & 3, highlighting a strong focus on professional development and expertise in these areas.
With a solid foundation in communication strategy, Abayomi previously served as a Communications Strategist in the Office of the Special Adviser to the Governor on Governance, Reforms, and Innovation, Ekiti State. In this role, Abayomi demonstrated exceptional skills in developing and executing effective communication plans, helping to shape and promote key initiatives and policies.
Currently, Abayomi is an integral part of the Ekiti State Development and Investment Promotion Agency (EKDIPA), serving as a Media and Communications Expert. In this position, Abayomi continues to leverage his strategic communication skills to contribute to the agency's objectives, effectively conveying messages to various stakeholders and promoting investment opportunities in Ekiti State.
Abayomi's artistic flair shines through his work as a Graphic and UI/UX Designer which he does on a part time basis. With an eye for aesthetics and a deep understanding of user experience, Abayomi consistently delivers visually captivating and user-friendly designs.
Beyond the professional sphere, Abayomi is also known for his involvement in social activities. As the convener of the Shawarma Fest, Abayomi has brought people together to celebrate the culinary delight of shawarma and grilled food, fostering a sense of community engagement, networking and shared enjoyment. Additionally, Abayomi is also  the convener of Most Beautiful Girl in Ekiti State University.
Driven by a strong entrepreneurial spirit, Abayomi is the CEO of Ice Republic Lounge and Shawarma Boy's Place, two successful ventures that showcase his business acumen and determination creating unique and appealing experiences for customers.
Abayomi Ogundile is a dynamic individual who combines his expertise in communication strategy, graphic and UI/UX design, and entrepreneurial endeavors to make a significant impact in both professional and personal spheres. With a commitment to excellence and a passion for innovation, Abayomi continues to inspire and lead in his chosen fields.